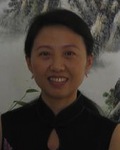 Li Li
Acupuncturist, DOM, LAc
Verified
Dr. Li Li, with over 30 years of extensive experience, provides painless and advanced treatment with acupuncture, natural herbs, bodywork, as well as dietary and exercise consultation. She has been successfully treating thousands of patients with various health conditions. In her practice, Dr. Li Li sees every client as a unique individual and designs individualized treatment plans that address their symptoms and root causes. She also emphasizes client education to promote health and prevent diseases.
---
Natural Healing Acupuncturists
If you're looking for acupuncture natural health in Albuquerque or for an Albuquerque natural health acupuncturist these professionals provide natural health help. They include natural health acupuncture Albuquerque professionals, and natural health and acupuncture Albuquerque. They can help with natural health, natural healing and acupuncture, and balance health.


---
Acupuncture in Albuquerque - is it right for me?
Acupuncture is based on the concepts of
oriental medicine
or
traditional Chinese medicine (TCM
) and is one of the oldest healing practices in the world. Albuquerque acupuncturists are health care professionals who evaluate and treat the many conditions, aches and pains that respond to acupuncture.
Acupuncturists insert very fine acupuncture needles into the body. The purpose of the needles is to stimulate acupuncture points or meridians. The needles do not inject any substance into your body and are so fine as to be virtually impossible to feel. In some cases, acupuncture may be accompanied by electrical stimulation or the burning of
moxa
, a form of heat therapy. Or use acupressure, where physical pressure is applied by hand or elbow to trigger points with the aim of clearing blockages in these meridians.
'Accupuncture' and 'Accupuncturist' are common mis-spellings.