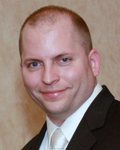 Delaware Acupuncture, Classical Chinese Medicine
Barry L. Gommer Jr. has spent his life bridging the eastern and western healing modalities. For over thirty years Barry has been studying Chinese martial arts and Qi Gong with a background in fitness and an extensive knowledge of Classical Chinese Medicine which includes: Acupuncture, Herbal therapy, Tuina (Chinese Medical Massage), and nutrition.. Currently he is working on a two-year intensive Doctorate program in Acupuncture and
Oriental Medicine
with a focus on Classical Chinese Medicine, Orthopedics, and Cancer Research.
Barry L. Gommer Jr. has spent his life bridging the eastern and western healing modalities. For over thirty years Barry has been studying Chinese martial arts and Qi Gong with a background in fitness and an extensive knowledge of Classical Chinese Medicine which includes: Acupuncture, Herbal therapy, Tuina (Chinese Medical Massage), and nutrition.. Currently he is working on a two-year intensive Doctorate program in Acupuncture and
Oriental Medicine
with a focus on Classical Chinese Medicine, Orthopedics, and Cancer Research.
---
Oriental Medicine Acupuncturists
Oriental medicine is the oldest codified system of medicine in the world. It restores health and balance by treating illness and disease through the Five Major Branches of Oriental Medicine, which include: acupuncture; Chinese herbal medicine; oriental nutrition and dietary therapy; tuina or oriental bodywork; as well as tai chi and qi gong.

If you're looking for help with oriental acupuncture in Delaware or for a Delaware oriental acupuncturist these professionals provide oriental medicine Delaware, acupuncture and oriental medicine. They include acupuncture oriental medicine professionals, doctors of oriental medicine, and oriental medicine acupuncturists. They can povide acupuncture and oriental medicine in Delaware.


---
Acupuncture in Delaware - is it right for me?
Acupuncture is based on the concepts of
oriental medicine
or
traditional Chinese medicine (TCM
) and is one of the oldest healing practices in the world. Delaware acupuncturists are health care professionals who evaluate and treat the many conditions, aches and pains that respond to acupuncture.
Acupuncturists insert very fine acupuncture needles into the body. The purpose of the needles is to stimulate acupuncture points or meridians. The needles do not inject any substance into your body and are so fine as to be virtually impossible to feel. In some cases, acupuncture may be accompanied by electrical stimulation or the burning of
moxa
, a form of heat therapy. Or use acupressure, where physical pressure is applied by hand or elbow to trigger points with the aim of clearing blockages in these meridians.
'Accupuncture' and 'Accupuncturist' are common mis-spellings.