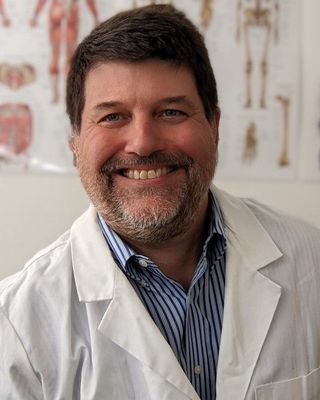 Gregory E LeBlanc
Acupuncturist, MSOM, LAc
Verified
We specialize in the treatment of pain, reducing inflammation and promoting healing. Orthopedic Acupuncture and Electroacupuncture (EAC) is especially successful at treating: Neck pain, Shoulder pain, Scapulalgia, Rotator Cuff injury, and pain Low Back Pain or Lumbar Pain, Elbow pain, and injury Knee Osteoarthritis, Patellar Tendinitis, Ankle and foot pain, Peri-scapular pain, Carpal tunnel syndrome.
Adam Wiscomb
Acupuncturist, DAOM, LAc
Verified
I do not simply attempt to treat symptoms, nor do I treat diseases. I treat people. My focus in practicing TCM is holistic; I seek to understand the entire person and the health pattern they have. As you will hear in the testimonial videos on my website, the feedback I get from my patients speaks not only to the effectiveness of my treatments in getting the results they need, but to the safety, comfort and ease they feel when they come in for their appointments. I am interested in being my patients' partner in meeting their complete health goals.
---
Providence Acupuncturists
If you have health insurance coverage with Providence, or you're looking for Providence Acupuncturists in El Cerrito (or El Cerrito Acupuncturists who accept Providence), please contact these Acupuncturists and confirm that they are either in-network with Providence are or can help you with your Providence coverage.


---
Acupuncture in El Cerrito - is it right for me?
Acupuncture is based on the concepts of
oriental medicine
or
traditional Chinese medicine (TCM
) and is one of the oldest healing practices in the world. El Cerrito acupuncturists are health care professionals who evaluate and treat the many conditions, aches and pains that respond to acupuncture.
Acupuncturists insert very fine acupuncture needles into the body. The purpose of the needles is to stimulate acupuncture points or meridians. The needles do not inject any substance into your body and are so fine as to be virtually impossible to feel. In some cases, acupuncture may be accompanied by electrical stimulation or the burning of
moxa
, a form of heat therapy. Or use acupressure, where physical pressure is applied by hand or elbow to trigger points with the aim of clearing blockages in these meridians.
'Accupuncture' and 'Accupuncturist' are common mis-spellings.