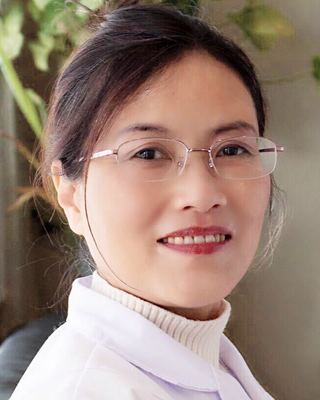 Natural Way Health Center
Acupuncturist, ADOM, LAc, PhD, CH-MD, CH-OMD
Verified
Do you feel no better way to release your Stress, Pain, Anxiety... and would like to get the best and fast result? Or do you feel like losing hope to have a baby or Sexual Dysfunction? Or even want to have more energy or stay younger in Facial Acupuncture lifting? Dr. Margaret Zeng is knowledgeable to treat individual in different way by seasonally, by using universal energy to balance whole body. She created the unique "Moving Qi Technology" can bring the best and fast result, not only in physical body but also bring the peace, serenity and relaxation after treatment.
Sara Kendall Gordon
Acupuncturist, LAc, DAOM
Verified
I offer you comprehensive, caring consultations and treatment. These are tailored to you specifically. I use blood, saliva and stool tests to identify the cause of your illness and track your improvement. A complete Chinese Medicine exam; pulse and tongue reading is available at each visit along with some muscle testing. Each session gives you a sense of progress and a path toward a specific resolution in your healing process. During your treatment, you will experience acupuncture, magnet therapy, massage, hypnosis or guided meditation. You are invited to become quiet and still so that your healing nature is activated.
---
Korean Acupuncture Acupuncturists
Korean acupuncture is a form of acupuncture that integrates techniques from traditional Chinese acupuncture, Japanese acupuncture, and five-element acupuncture.

If you're looking for help with korean acupuncture in El Cerrito or for an El Cerrito korean acupuncturist these professionals provide korean acupuncture, korean hand acupuncture and korean acupressure. They include acupuncture korean El Cerrito professionals, korean acupressure professionals, and korean acupuncturists. They can help with korean acupuncture, korean hand acupuncture and other types of korean acupuncture.


---
Acupuncture in El Cerrito - is it right for me?
Acupuncture is based on the concepts of
oriental medicine
or
traditional Chinese medicine (TCM
) and is one of the oldest healing practices in the world. El Cerrito acupuncturists are health care professionals who evaluate and treat the many conditions, aches and pains that respond to acupuncture.
Acupuncturists insert very fine acupuncture needles into the body. The purpose of the needles is to stimulate acupuncture points or meridians. The needles do not inject any substance into your body and are so fine as to be virtually impossible to feel. In some cases, acupuncture may be accompanied by electrical stimulation or the burning of
moxa
, a form of heat therapy. Or use acupressure, where physical pressure is applied by hand or elbow to trigger points with the aim of clearing blockages in these meridians.
'Accupuncture' and 'Accupuncturist' are common mis-spellings.