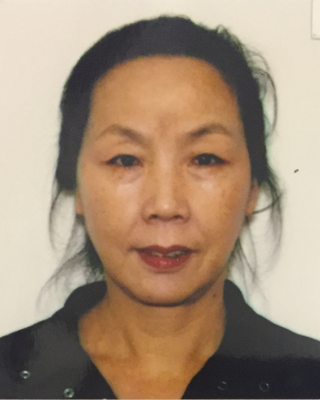 Lydie Hu
Acupuncturist, lydie h, PhD
Verified
This treatment can be used for a wide range of disorders including emotional disorders, digestive disorders, hormone imbalances, pain disorders, and chronic diseases. TCM works on the belief that the body is controlled by an energy flow, known as qi (pronounced "chee"), that travels through pathways called meridian. TCM believes that problems or blockages with the flow of energy along these meridians is responsible for many ailments. Toxins, stress, trauma, hormones and even the foods we eat can all contribute to blocking qi. With 15 minuets free consultation, you will find out how you can benefit from acupuncture.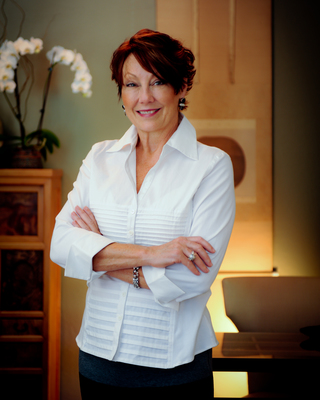 Kimberly J Burke
Acupuncturist, LAc, OMD
Verified
Kimberly, founder of the Peninsula Holistic Health Center has been providing acupuncture, herbology, nutrition and functional medicine in the Bay Area for over 35 years. Kimberly's practice combines the wisdom and scope of traditional Chinese Medicine with modern laboratory diagnostic testing and a comprehensive total body history to assess your current state of health and underlying conditions. Kimberly works with patients to understand the findings and arrive at an agreed upon course of treatment. Kimberly has an established history of competent and effective health care through the application of acupuncture, herbal medicine, therapeutic massage, nutritional counseling, and lifestyle changes.
---
Moxibustion Acupuncturists
Moxibustion is an analgesic technique in which moxa, a flammable substance derived from the leaves of wormwood plants, is ignited on the skin.

If you're looking for help with moxibustion in 94002 or for an 94002 moxibustion acupuncture these moxibustion practitioners 94002 provide moxibustion therapy in 94002, chinese moxibustion (or moxabustion). They include moxibustion acupuncture professionals, moxibustion acupressure professionals, and moxibustion acupuncturists.


---
Acupuncture in 94002 - is it right for me?
Acupuncture is based on the concepts of
oriental medicine
or
traditional Chinese medicine (TCM
) and is one of the oldest healing practices in the world. 94002 acupuncturists are health care professionals who evaluate and treat the many conditions, aches and pains that respond to acupuncture.
Acupuncturists insert very fine acupuncture needles into the body. The purpose of the needles is to stimulate acupuncture points or meridians. The needles do not inject any substance into your body and are so fine as to be virtually impossible to feel. In some cases, acupuncture may be accompanied by electrical stimulation or the burning of
moxa
, a form of heat therapy. Or use acupressure, where physical pressure is applied by hand or elbow to trigger points with the aim of clearing blockages in these meridians.
'Accupuncture' and 'Accupuncturist' are common mis-spellings.